Tanya Dua @tanyadua July 17, 2015 
Emojis bring the world together. So, on the occasion of International Emoji Day today, we decided to render some more agencies as emojis.
Laundry Service may have inspired the first round, but a lot of other agencies — from FCB to Mullen — sportingly submitted their suggestions for what they would look like in emoji form. We took a shot at a few others, taking inspiration from their names, their heritage or some of the most iconic campaigns they're associated with. Here's agencies rendered as emojis, part two: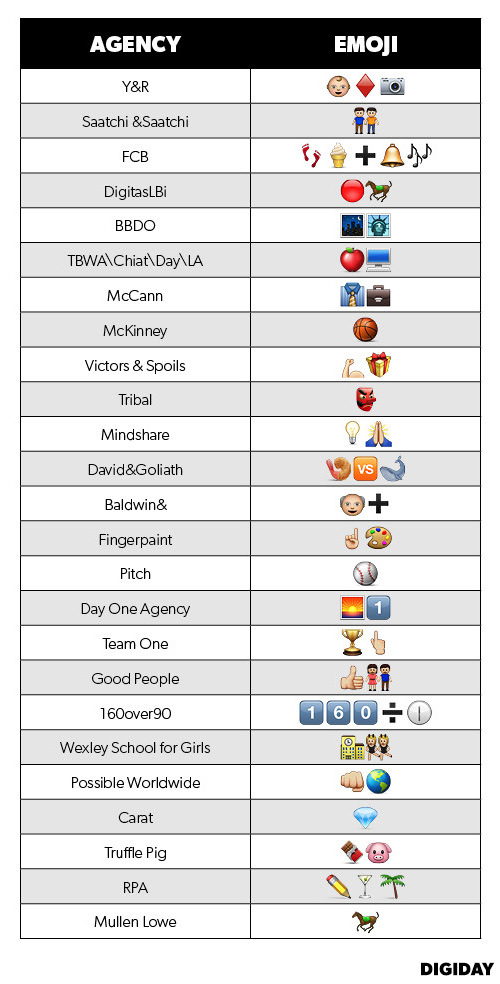 View the original article on Digiday.