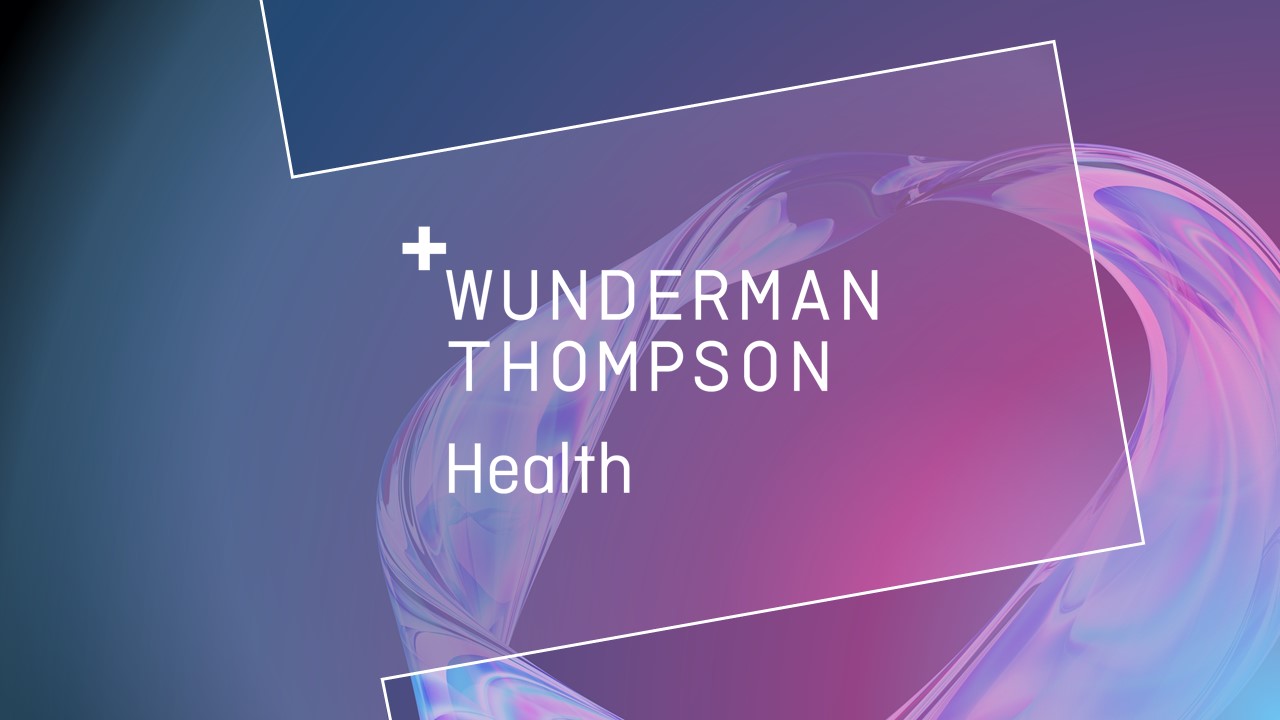 The agency is expanding its portfolio in the pharmaceutical and healthcare sectors, bundling clients and services from the Life Science & Healthcare sector with immediate effect as Wunderman Thompson Health. The unit is intended to handle the growing challenges in healthcare marketing and the digital transformation accelerated by the pandemic.
Wunderman Thompson is one of the leading brand and customer experience agencies worldwide and offers its international client's expert knowledge along the entire customer journey as a creative, data and technology partner. The agency is now combining these skills for its life science and healthcare clients in Germany with the launch of Wunderman Thompson Health Germany. The agency's clients already include various brands from the pharmaceutical and healthcare industries, such as Beiersdorf with its Eucerin and Hansaplast brands, as well as Bayer, Siemens Healthineers, Carl Zeiss Meditec and Boehringer Ingelheim. Continuing to build out the existing, global Wunderman Thompson Health footprint will address the urgency of the digitalization of marketing and sales activities in the healthcare sector in Germany.
Unlike other marketing areas, healthcare marketing is subject to particularly strict legal regulations, which is why new key positions have been created in medical consulting. In the future, the Wunderman Thompson Health Germany team will focus on designing cross-touchpoint patient experiences, digital campaigns and special communication solutions for healthcare professionals, caregivers, patients and consumers. The Wunderman Thompson Health operation in Germany will include medical consultants, strategists, and writers to bring these experiences to life. The team consists of around 50 people from more than 15 countries and specializes in providing international support to clients in Germany. The team is able to tap into Wunderman Thompson Health experts in EMEA, USA, LATAM and Asia via the global agency network depending on the project.
Over the last 12 months, Wunderman Thompson Germany has won many new accounts from the healthcare industry, with projects being successfully implemented for the brands mentioned above. In addition to classic product launches, projects include social-first disease awareness campaigns, lead generation strategies, the relaunch of global web platforms and the launch of an HCP education & engagement platform.
Stephan Lämmermann, Chief Growth Officer of Wunderman Thompson Germany said: "The complex healthcare ecosystem is changing rapidly. Patients, caregivers, family members and specialty target groups expect more from their interactions with providers and brands. The pandemic has unearthed how much is still to be done, as well as the potential that comes with it. With the launch of Wunderman Thompson Health in Germany, we can combine all our digital expertise and experience in personalized 1-to-1 communication from industries such as retail, eCommerce, travel or B2B with the necessary technical expertise to bring life science clients to the top at a rapid pace."
Wunderman Thompson Health Germany is leveraging its creative, tech and data expertise with a focus on healthcare and pharmaceutical marketing. The new offering includes services in patient experiences, eDetailing, and many medical and therapeutic fields such as radiology, oncology, FemTech, medical devices, and OTC & Rx Communications.
In the technology space, Wunderman Thompson has long-standing partnerships with leading technology players such as Adobe, Acquia, Microsoft, Salesforce, Sitecore and Veeva and their specific Health Cloud offerings to deliver seamless journeys across all touchpoints.
The newly created unit will be led by Maximilian Ofer in his new role as Head of Growth & Health, Christian Grandi as Client Service Director and Dr. Nicola Seitz as Account Director. Ofer, Grandi and Seitz bring many years of industry experience working with brands such as Bayer, Siemens Healthineers and Sanofi.