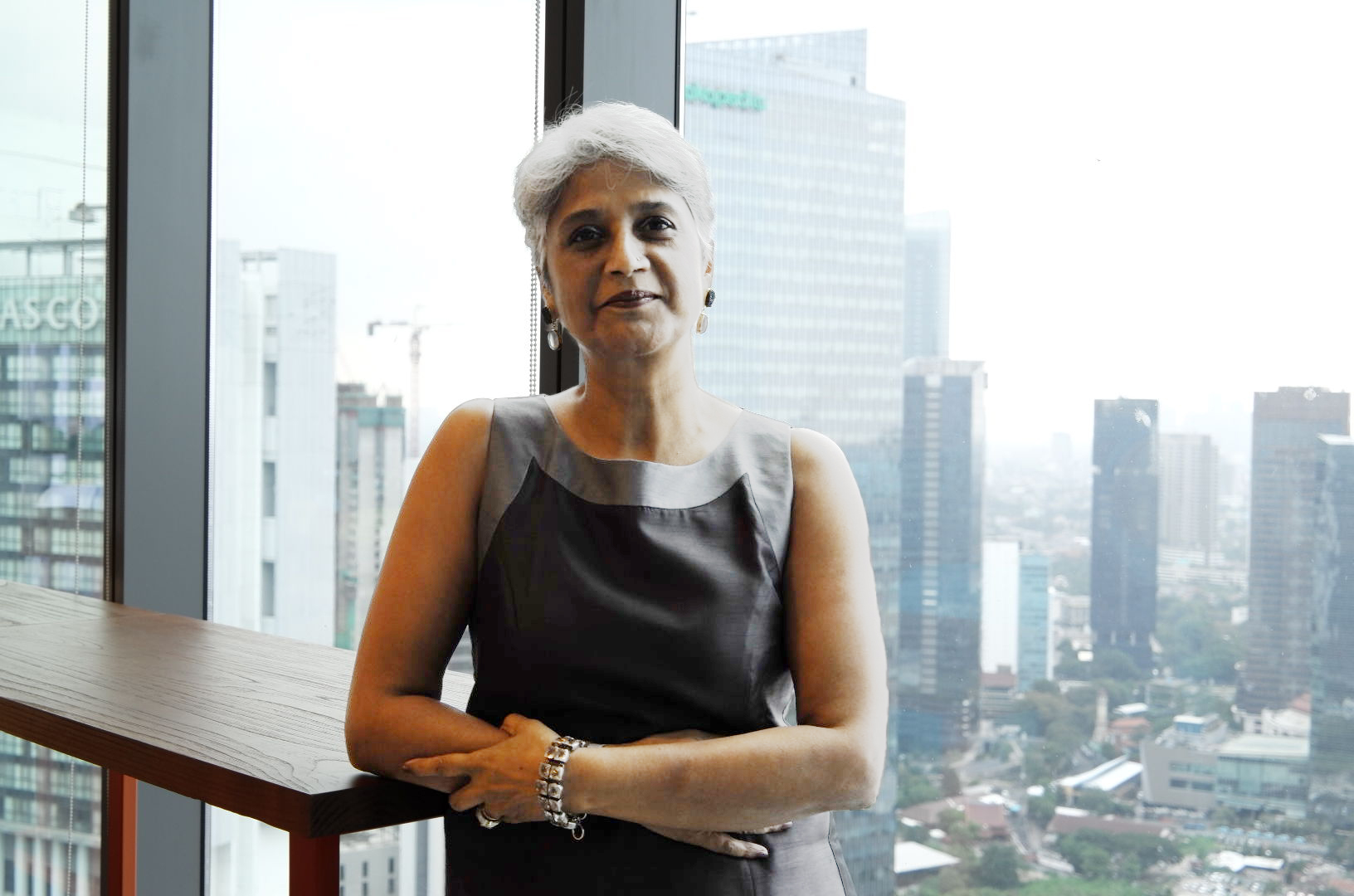 Internal hire is former CEO of Wunderman Thompson Indonesia
Wunderman Thompson North America CEO Audrey Melofchik announced today that Vaishali Sarkar, CEO of Wunderman Thompson and VMLY&R Indonesia, will be transferring into a new role as President of Wunderman Thompson Canada. The agency's local offices in Canada include Toronto and Montreal, with clients including HSBC, Microsoft and automotive brands.  The agency is best known for its Fast Company World Changing Ideas success and innovative purpose-led work for major brands and nonprofits.
"Vaishali is a proven leader in our network who has been at home at WPP agencies for the majority of her career and is deeply familiar with many of the same brands we share as clients," said Audrey Melofchik, CEO, Wunderman Thompson.  "She's known to be an open leader with a heart for her team and a mind for setting up agencies and clients for success." 
As CEO of Wunderman Thompson Indonesia, Vaishali successfully led the agency through its infamous merger and the COVID-19 pandemic, while also landing and leading Danone Aqua, Indonesia's biggest water brand and one of Wunderman Thompson Indonesia's largest brands, followed by a series of other new business wins including Perfetti, Nestle's KitKat and Purina. She spent the majority of her 30+ year career at Ogilvy throughout Asia, growing its offerings and delivering marketing solutions across all disciplines and emerging technologies for brands including American Express, Seagram's, Unilever, Nestle, UNICEF, Johnson & Johnson. Throughout her time at Ogilvy offices in Bangalore, New Delhi and later, Indonesia, she garnered honors including Cannes Lions, Campaign Asia's Agency of the Year, WARC distinctions and ECHO Awards. 
"I absolutely love the Wunderman Thompson culture, and the power of our network gives me the opportunity to draw on my experience here in Indonesia to another important market - Canada," said Vaishali.  "Wunderman Thompson North America's creative reputation is growing, and some of the best ideas and work are originating in Canada.  I look forward to helping our clients and talent in Canada expand and grow to be the best they can be. 
Prior to Wunderman Thompson, during her only pause from WPP, Vaishali served as CEO at BBDO Indonesia for a year, attracting and retaining some of the best talent for the agency to build a strong leadership team across Account Management, Strategic Planning, and Creative. 
Wunderman Thompson Canada is a leader in incorporating cutting-edge technology and creative data throughout its work – creating NFT's and using AI for award-winning work such as "The Immortal Poppy," "The Luckiest Red," "The Disparity Coin," and most recently "Remastered Memories." The agency has also been honored by Fast Company the past two years. In 2021, they were a finalist for "Lifegiving Light," which turned billboards into lightboxes to grow plants in New York City during the UN's Global Climate Summit to show HSBC's commitment to sustainability, with an "Innovation by Design" award. In 2022, they received an honorable mention for "The Luckiest Red", also on behalf of HSBC, in their "World Changing Ideas" awards category.
About Wunderman Thompson           
At Wunderman Thompson we exist to inspire growth for ambitious brands. Part creative agency, part consultancy and part technology company, our experts provide end-to-end capabilities at a global scale to deliver inspiration across the entire brand and customer experience.  
We are 20,000 strong in 90 markets around the world, where our people bring together creative storytelling, diverse perspectives, inclusive thinking, and highly specialized vertical capabilities, to drive growth for our clients. We offer deep expertise across the entire customer journey, including communications, commerce, consultancy, CRM, CX, data, production, and technology.  
In 2020, Wunderman Thompson launched Inspire, a proprietary global platform that explores what makes brands inspiring and what inspires consumers. Rooted in a rigorous, multidimensional research methodology, the platform identifies the qualities a brand must embody, the narratives it should weave, and the experiences it can design to spark people's inspiration and culminates in an annual list of the Inspire Score Top 100 Most Inspiring Brands in the World. 
Wunderman Thompson is a WPP agency (NYSE: WPP).  
For more information, please visit us at www.wundermanthompson.com, subscribe to our newsletter, and follow Wunderman Thompson on our social channels via Twitter, Facebook, LinkedIn, and Instagram.