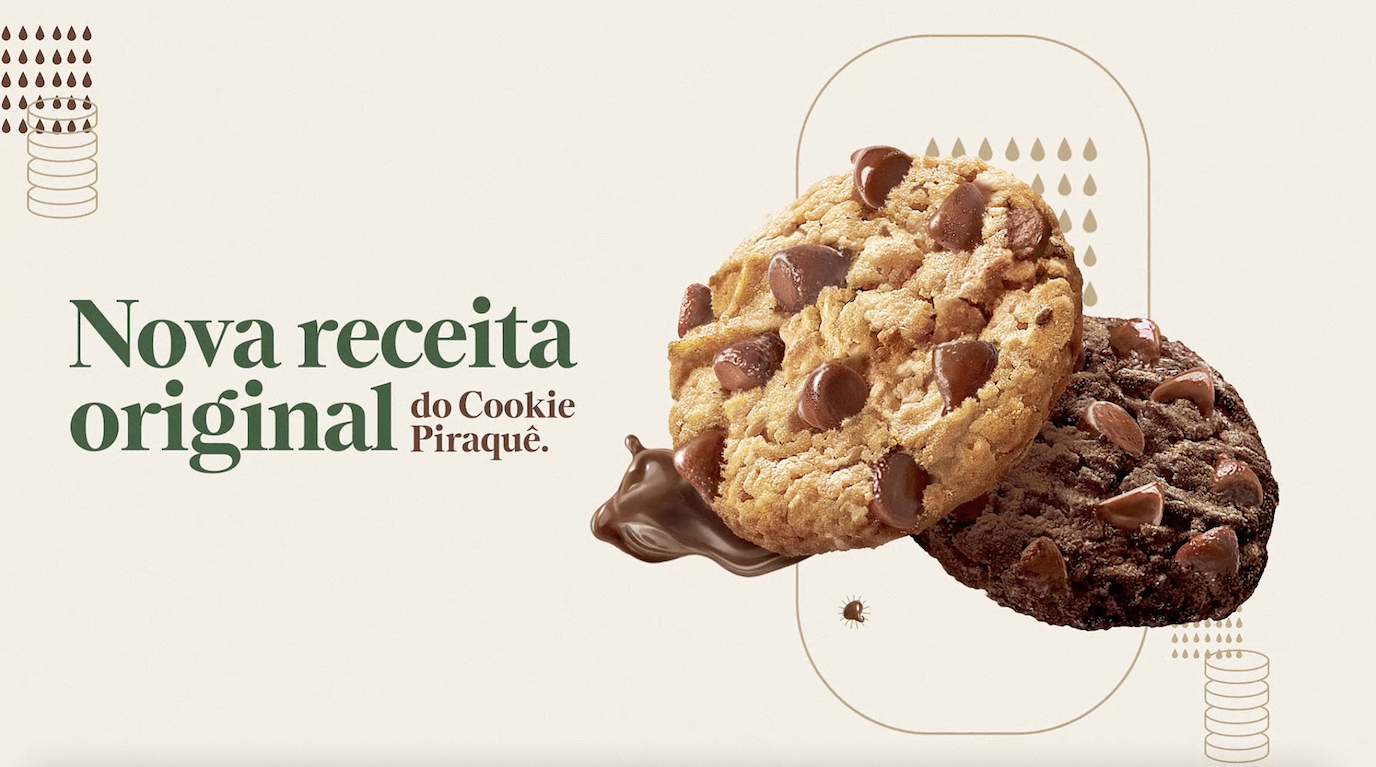 Action links brand's chocolate chip cookies to software cookies
that must be accepted by UOL and Ingresso.com users  
When entering a website, we usually see a legal notice about accepting or rejecting cookies – a technology that tracks users' online journeys. In its latest campaign, Brazil's Piraquê premium snacks and cookies brand (owned by M. Dias Branco) asks the public to accept its new cookies, instead of accepting or rejecting virtual tracking cookies. Available in the Original and Chocolate flavors, Piraquê cookies have an irresistible detail that makes everyone accept them with pleasure: bigger chips made from real chocolate. This novel product is available throughout Brazil in packs of 80g and 40g. 
Renowned for its originality, Piraquê invites consumers to play with the pun on software cookies, in a campaign crafted by Lew'Lara\TBWA. The Accept Piraquê Cookies action is run in partnership with two portals: UOL (one of Brazil's largest news and entertainment websites), and the Ingressos.com ticket sales website, which specializes in movies, shows, and other cultural events. This promotion extends the browser's third-party cookie notice by offering cookies with real chocolate chips made by Piraquê. On acceptance, users are directed to the promotion page where they complete the registration form, identify the region from which they are participating, and win a product sample delivered at home by a logistics partner. 
"As discussions swirl around on the elimination of third-party cookies from the internet, Piraquê launches its new real-life cookies, distributing them to its customers free of charge. Made from a brand-new recipe with a surprise, this product features bigger chips made from real chocolate. Always authentic, original and eager to be part of its audiences' routines in iconic ways, it presents this joke, inviting consumers browsing the internet to jump on the bandwagon and taste this novelty. Accepting cookies has never been so delicious!" says Piraquê product manager, Juliana Cabral.  
"It's an idea beyond original! We inserted the Piraquê "Accept Cookies with real chocolate" button into the Cookies Policy section of major portals. And anyone accepting this offer received real-life cookies to taste at home. This project was so disruptive that it managed to turn a major topic for discussion last year into a fun and unexpected experience," comments Lew'Lara\TBWA Creative Director Marilu Rodrigues.